Infrared Thermal Imager Thermal imaging Camera Detector
The Infrared Thermal Imaging camera is high resolution and high sensitive. work for 6 hours long time. take pictures 30000pcs, max detecting distance 160 feet, 300℃, 5 vision modes,work well in industrial inspection,security checking,medical application,leakage inspection,geology,energy,etc. ( welcome retail and wholesale order !)
Description
Product Description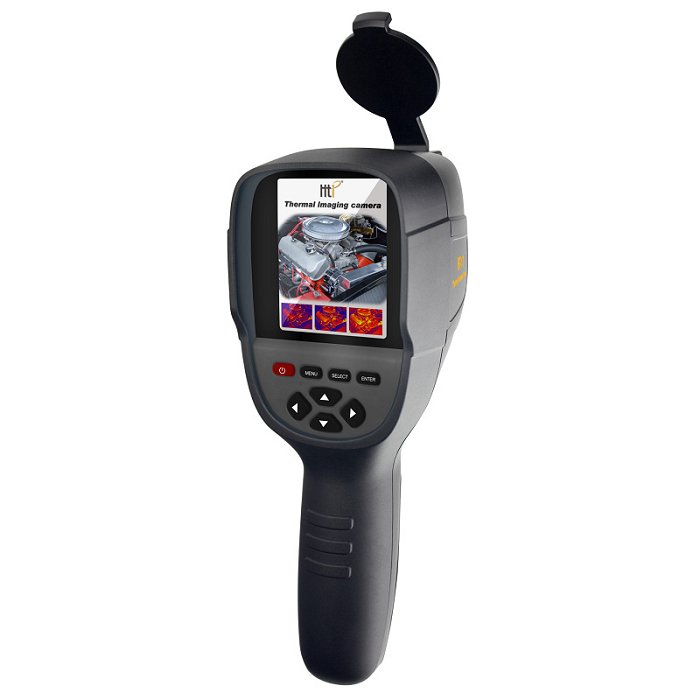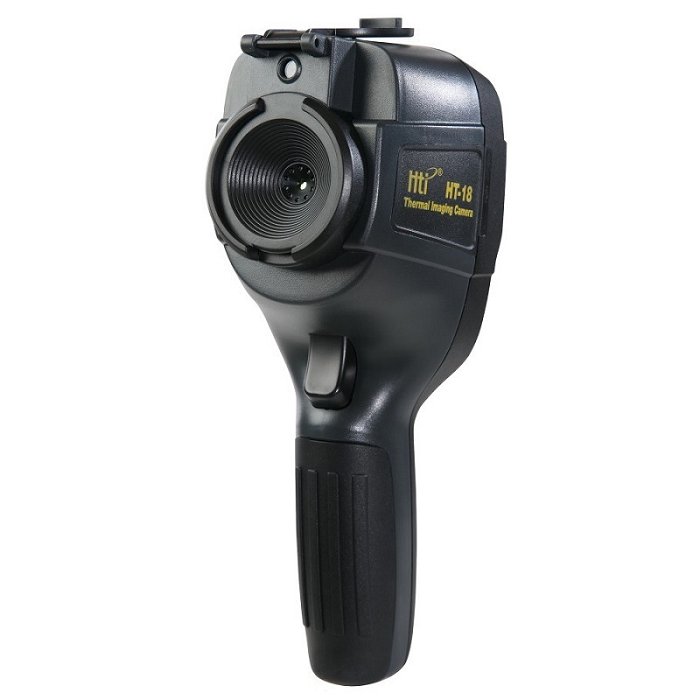 Thermal imaging camera for industrial applications:
Thermal imaging camera for personal applications: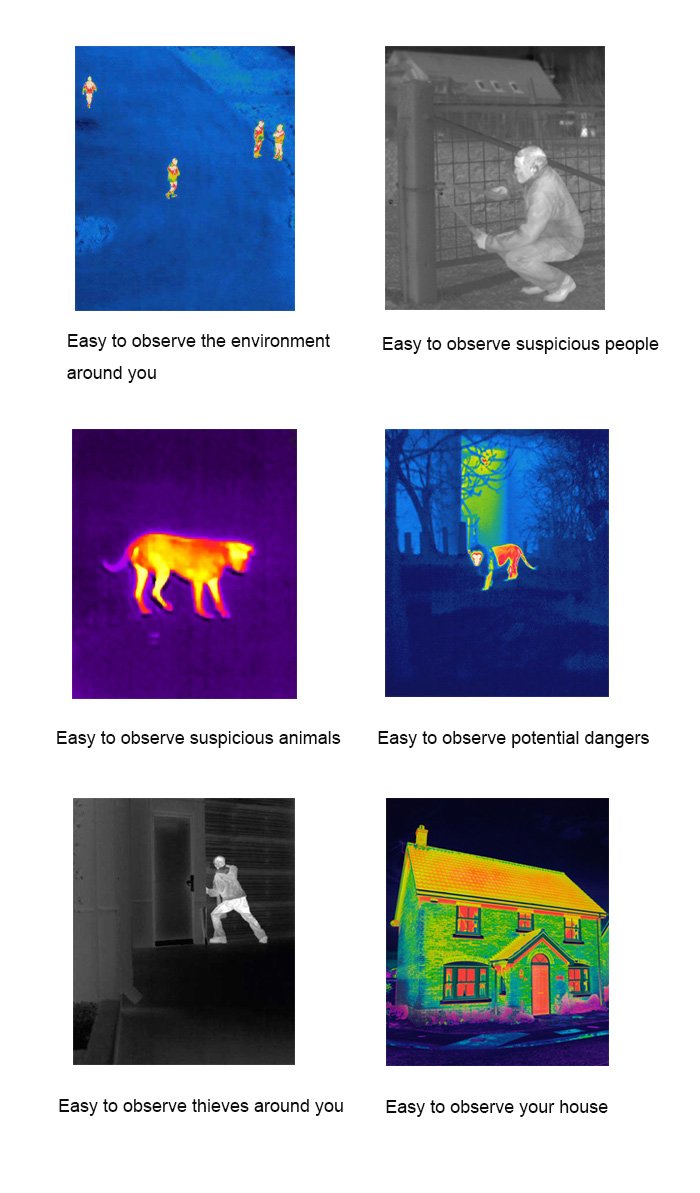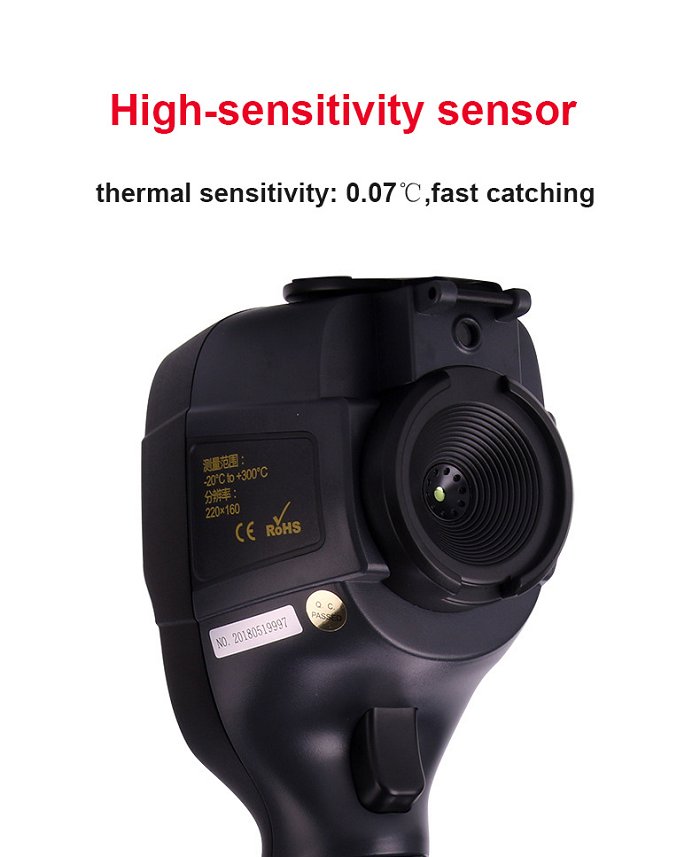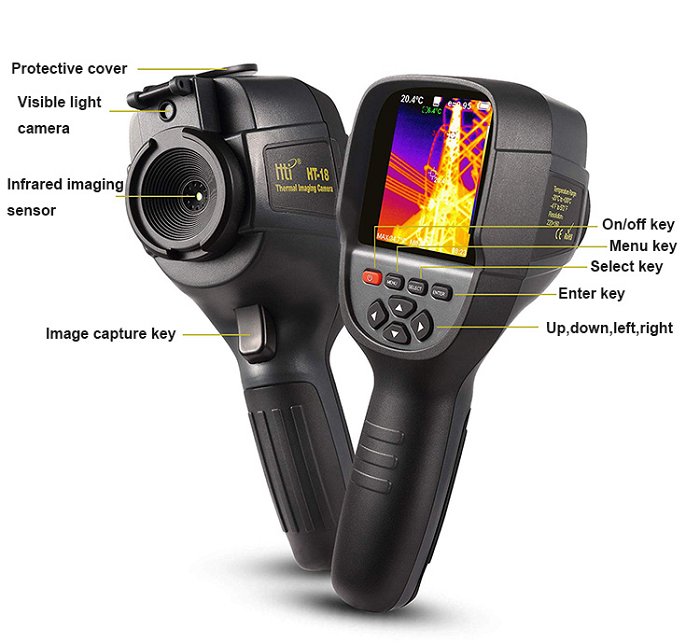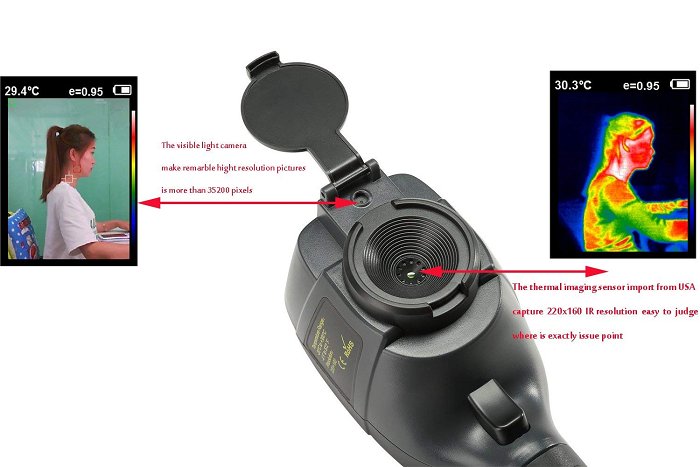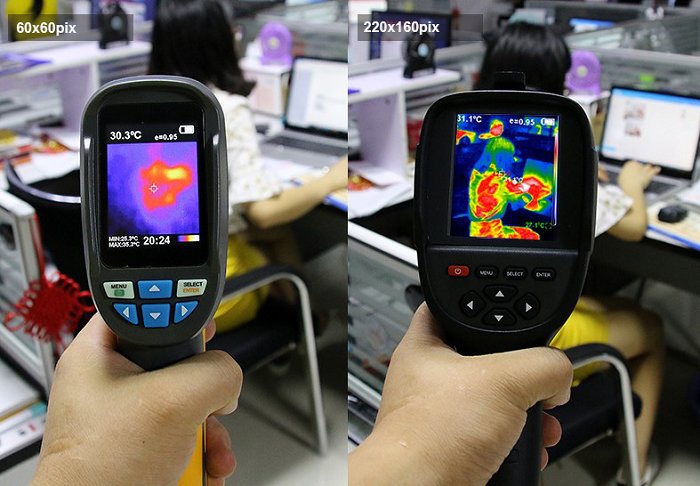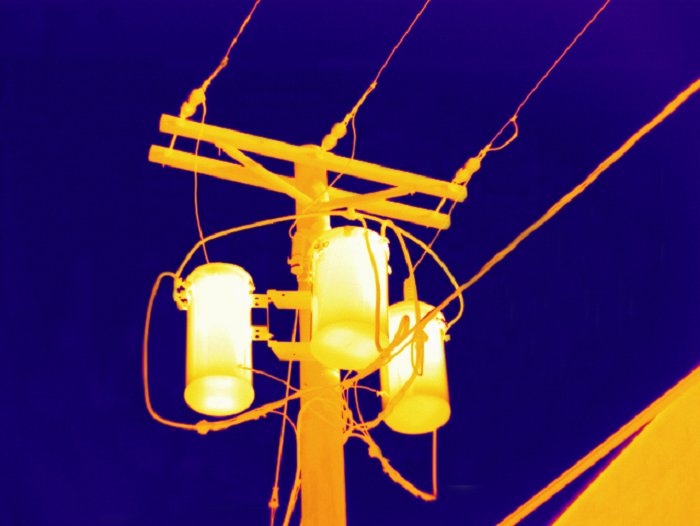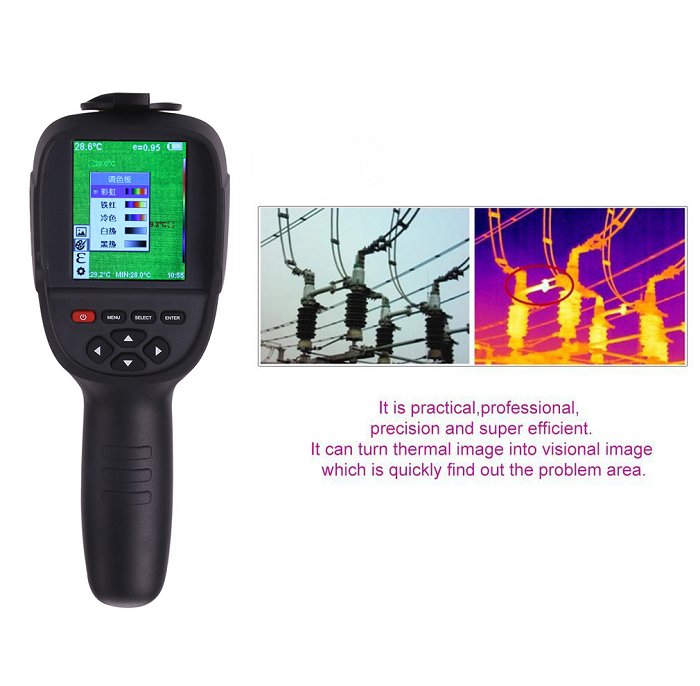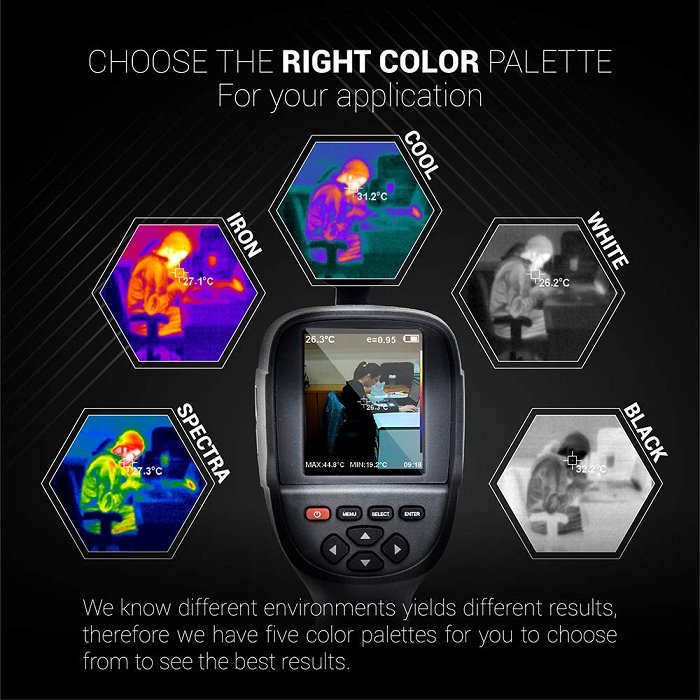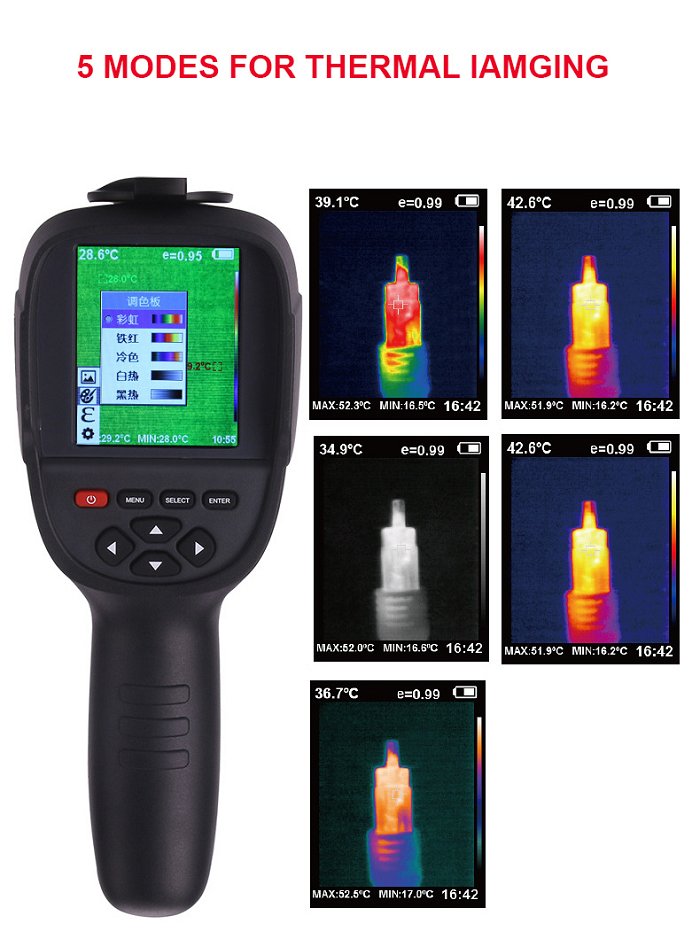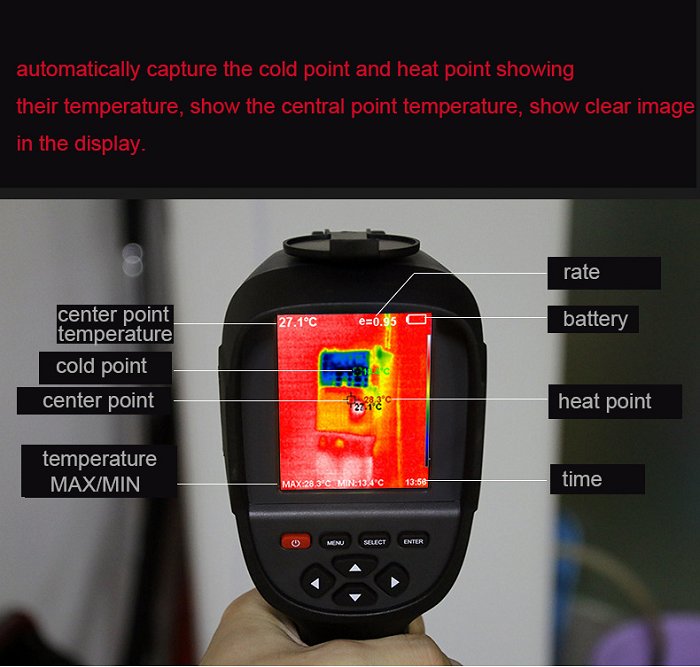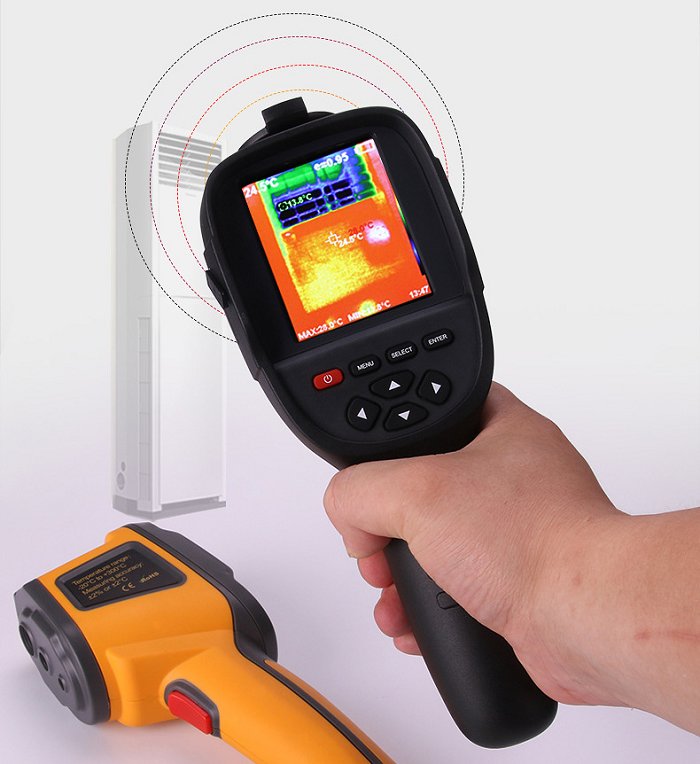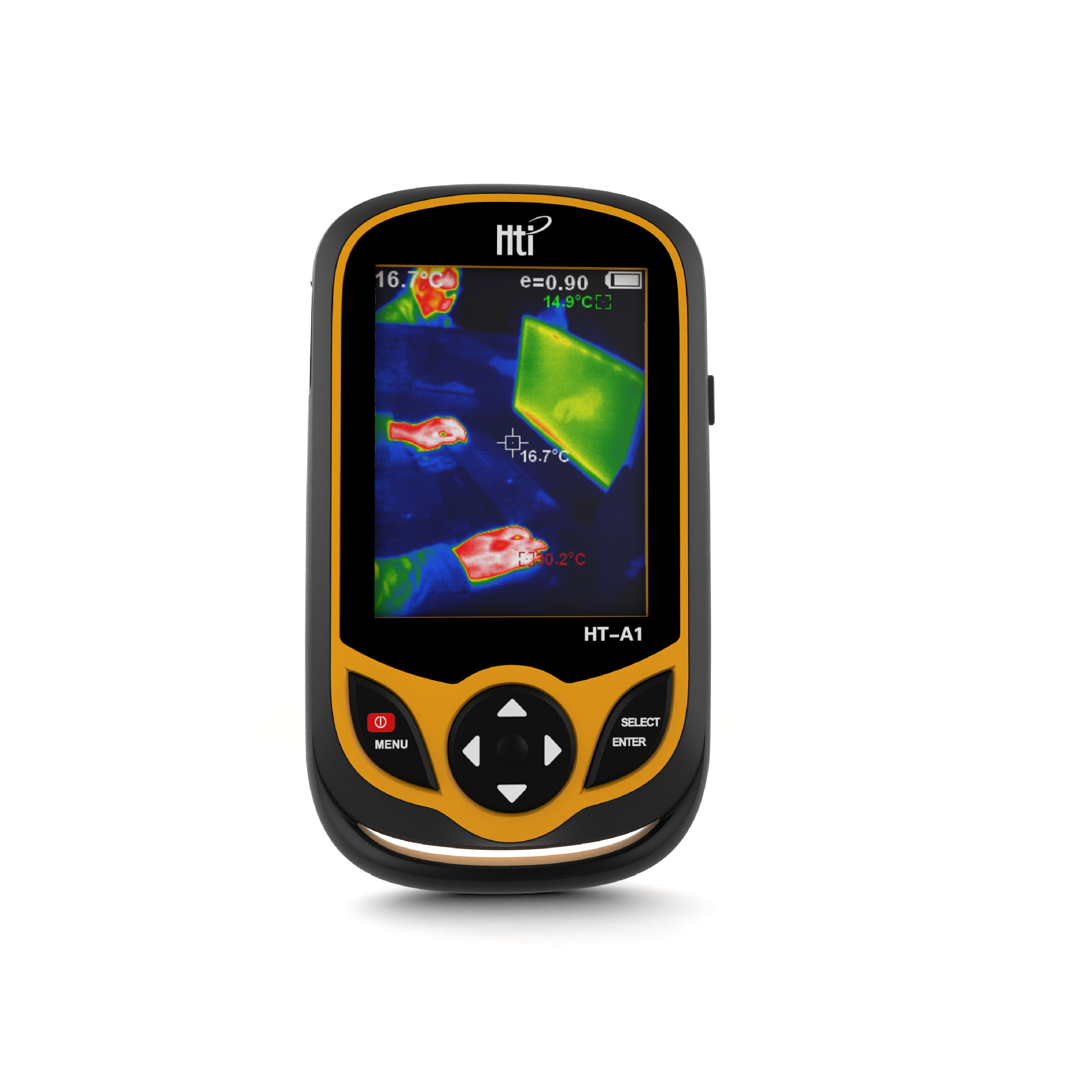 Phone style package included: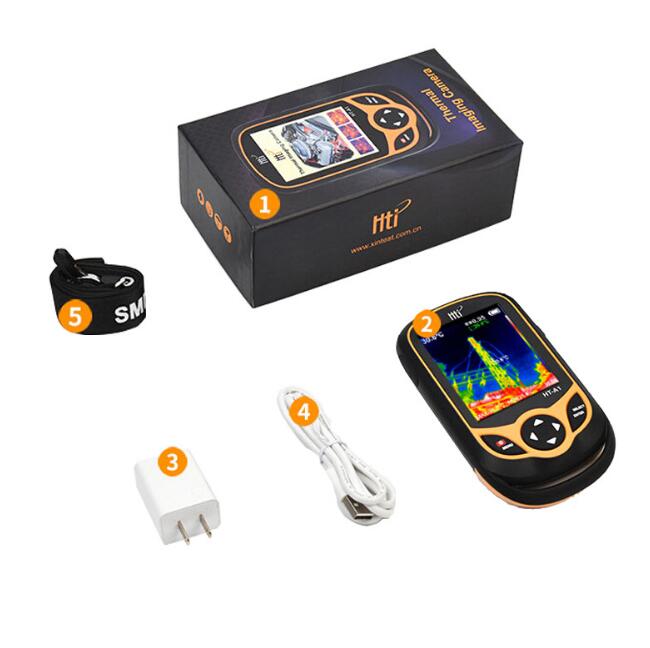 gun style package included: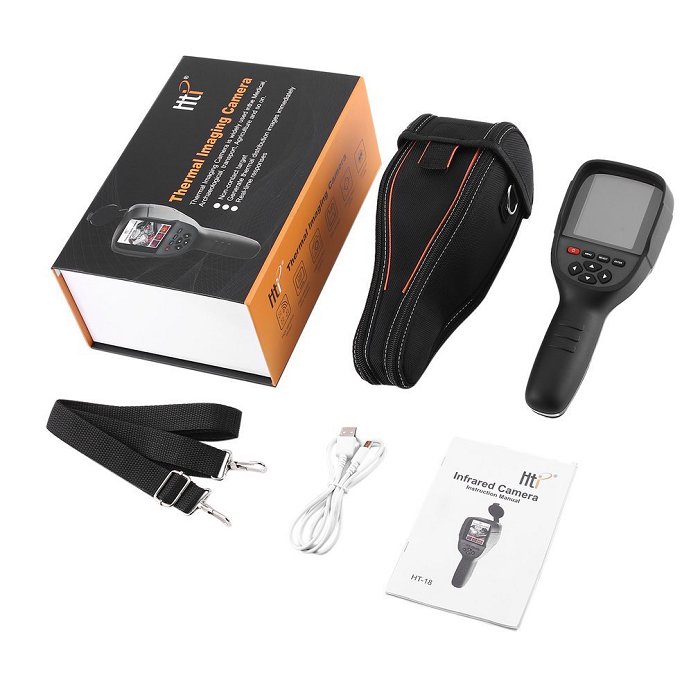 Parameter of infrared thermal imaging camera detector :
Color:    black
Size:       220*90*90mm
Resolution:      220×160(high definition)
Display screen:       3.2 inch full angle TFT display screen
Visible image resolution:      300000 pixel
Field angle/Shortest focus length:     27°x35°/0.5m
Thermal sensitivity:    0.07℃
Temperature Range:     -20℃ to +300℃ (-4℉ to 572℉)
Heat point and cold point:       automatic
Test and measurement precision:     ±2.5℃ or ±2.5%
Emissivity:     Adjustable from 0.1 to 1.00
Reach distance:     1 to 160 feet
Image capture frequency:    8Hz
Wavelength coverage:    8-14um
Focus mode:       Fixed
Power supply:     replaceable chargeable 2000mAh batteries( 6 hours)
Image format:      JPG( 30000pcs )
Storage medium:       Built-in 4G
Application:    industrial inspection,security checking,medical application,leak inspection,geology,energy,etc
***Description:
1. the thermal imaging camera could reach 1 feet to 160 feet distance objects.
2. capture temperature from -20℃ to +300℃
3. having 3.2 inch display to show clear image
4. high sensitive sensor for 0.07℃ little temperature distance.
5. five vision modes for thermal imaging, choose the best for you.
6. take max 30000pcs pictures and transfer to your computer
7. with replaceable and chargeable battery( working 6 hours )
8. work well in day, low light  and total darkness
9.  detect animals and people
10. detect animals in the woods, see where they are, avoid the accident attack.
11. detect the people nearby you. see what they do, avoid the accident.
12. detect the thief and intruder nearby, keep your security
13. observe your house, see if there are Roof leakage,Termite detection,Extra precipitation,
Unhealthy or missing insulation,Heat loss,Circuit breakers,Pest infiltration, detecting other intruders in the house like mice, lizards and other insects,uncover hazardous flue leaks,electrical faults,Cold air penetration
14. do medical application, body checking, see if there are fever or cold
15. do malfunction shoot,electrical inspection,car inspection, circuit board checking,shortcircuit inspection, machine inspection,geography inspection,leakage checking.
16. pick up hot and cold pipes in drywall
17. see if the drywall is wet or other water leakage,heat leakage
***Package included:
1 x Thermal Imaging Camera
1 x USB Cable
1 x Carrying Bag
1 x Bag Strap
1 x Instruction Manual
***Fast Delivery:
DHL,Fedex,UPS,TNT, EMS and Air Mail are available. Most of power bank battery pack will be sent out within 3 business days. Before sending, all power bank will be checked again to ensure their perfectibility. Usually, the lead-time is 3 – 15 days to the major worldwide countries.
******************************************************************************
For Wholesale Business:
1. Can I have sample infrared thermal imaging camera for testing ?
Yes, any sample order is welcomed.
2. What's delivery time if we place an order for the infrared thermal imaging camera?
It is depend on order quantity,usually,2-5days for sample order,5-15 days for bulk order,
please let's confirm when you place order.
3. Could you help us print our logo on products or other customization?
Yes, we can assist to print your logo on products or other customized requirement.
4. how could we make further communication ?
yes, please kindly contact us by web message, email or other communications ,thanks!
Additional Information
Additional Information
| | |
| --- | --- |
| Weight | 0.75 kg |
| Dimensions | 25 x 13 x 15 cm |
| style | gun style, phone style |